Dear Friends,
We truly hope that these letters find all of you well and healthy.
The ATIBOX committee elected at the last General Assembly in Madrid would like to
congratulate you for your membership and are thankful for your support.
We want to and are interested in working together in order to defend, promote and care for
our beloved breed , the BOXER !
After the pandemic situation we continue living in difficult times, the world is far from being
a global pacific place without huge political interest´s.
This committee already had the first meeting in order to start the first steps, but it´s
important point of our strategy agenda to work more closely and in partnership with our
members. To "listen more and speak less", what this means, is to listen to your own
concerns because every single country has different environments and realities, concerning
the Boxer Breed, their own breeders and members, you can be the voice of all of them
(breeders, boxer owners, boxer lovers) and they can speak with ATIBOX through the Boxer
Club members.
These times, we´re being attacked all over Europe by animalist´s about stopping breeding
brachycephaly breeds, it is very important to hear what is going on in your countries and
how your own Boxer Club's and governments are managing this, more information is very
important for us.
Also we'd like to receive suggestions how we can increase the ATIBOX management, in
order to be discussed at next official meeting in July.
This new committee will work together, ATIBOX members must stay together, for the future
of BOXER BREED.
Our Best Regards
Pedro Bispo

List of Evenementen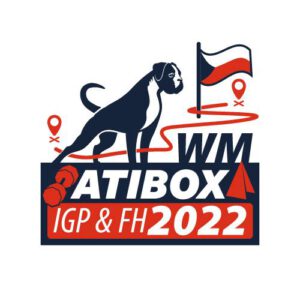 We are very happy to announce that ATIBOX WM IGP and ATIBOX WM IFH will be combined this year from 21-23 October 2022 in the Czech Republic. Website and Facebook page are now online
+ Exporteer Evenementen